Excavation Galore!
Madison Construction is your trusted excavation contractor in rural Wisconsin since 1994. Providing dependable customer service and skilled operators for all your site preparation needs.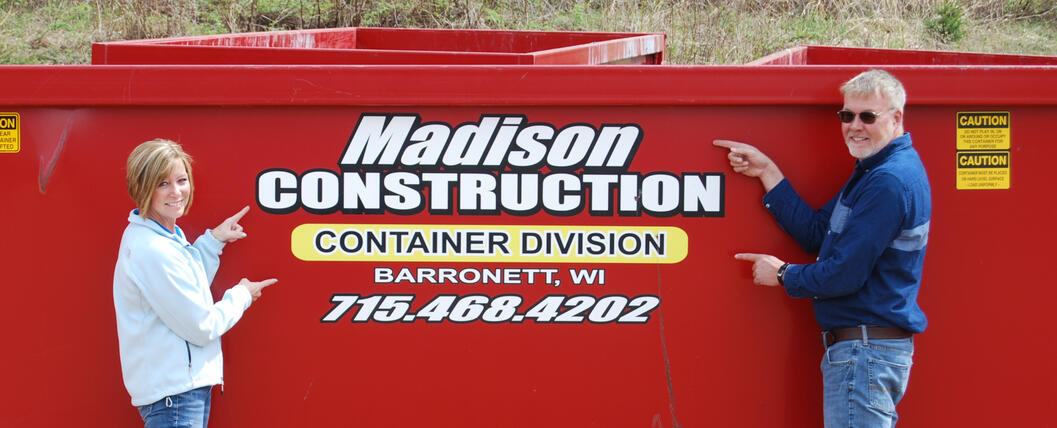 Roll-off Containers
Multiple sizes available
Size
Dimension
Load
12 yard
16' L x 8' W x 3' H
5-6 pickup loads
20 yard
22' L x 8' W x 3.5' H
7-10 pickup loads
or 2-4 tons
30 yard
22' L x 8' W x 5' H
11-15 pickup loads
or 4-6 tons
Home clean-outs
A residential dumpster rental makes it easy to clean up after a variety of household projects, from remodeling to junk removal. We offer low, flat-rate prices on dumpsters for any home project or amount of debris.
Roofing
Whether you're a professional roofer or a homeowner, our dumpsters make shingle disposal quick, easy and affordable. We offer low, flat-rate pricing and fast delivery on roofing dumpster rentals capable of handling all common roofing debris.
Remodeling
When demolishing or tearing out rooms before renovating, you will generate a significant amount of debris. In most communities, sending construction materials like lumber, gypsum, metal, and glass with your weekly garbage service is not allowed. An excellent choice for mid- to large-scale home remodel projects is renting a dumpster (or roll-off container). Along with hiring a hauling company, container rental is a practical choice for homeowners.
Demolition
Disposal of demolition debris is a major part of the cost of demolishing a home. Getting a rough estimate of how many roll off dumpsters you'll need for house demolition disposal makes it a lot easier to estimate the overall cost of demolition. The number of dumpsters required to dispose of house demo debris will depend on the size of your home and the materials used to build it.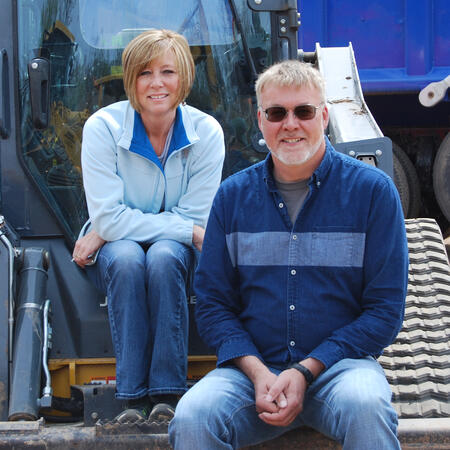 Welcome to Madison Construction
Established in 1994, Madison Construction is a full service excavation contractor located in rural Barronett, Wisconsin. We specialize in all aspects of site preparation and excavating work including land clearing, digging basements, demolition, road construction, etc. Clients of Madison Construction can expect experienced, skilled professional operators who take pride in their work. We are a locally owned company, taking pride in providing honest customer service
with NO hidden fees or charges.
Our Story
Steve was raised on a farm in rural Barronett, Wisconsin where he learned responsibilities and hard work ethics.After graduating from Cumberland High School he attended WITC-Rice Lake for welding. He started working at Wisconsin Structural Steel in 1990. Where he ended as a supervisor in 1998. During this time he bought his first dozer and then finally started his career as owner of Madison Construction.Steve and his wife, Jessi, were married in 1995. Jessi handles the office and all the book keeping for the business. Their family grew to include 2 sons, Dane and Jordan. Both Steve and Jessi enjoy living in NW Wisconsin and being close to their extended families.
Sincerely,
Steve, Jessi, and Team